At Vetaphone, we know that for Quality to be real, it needs to be Quantified – and by an independent and internationally recognised authority. We are therefore delighted to announce that we are now accredited to ISO9001:2015.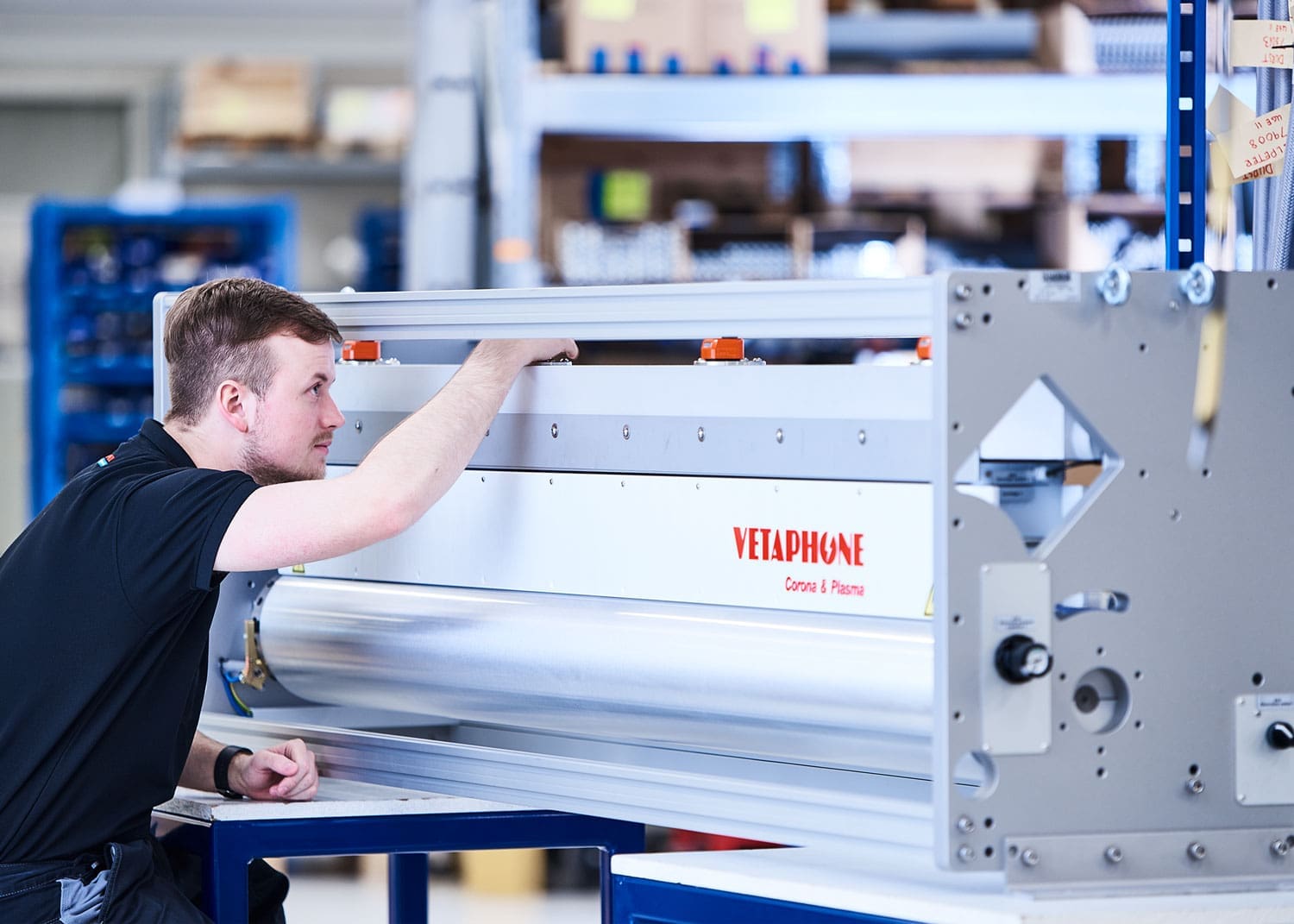 Quality Policy
A pioneering spirit has always been part of Vetaphone's DNA. The drive to be leaders with Corona and Plasma treatment has been translated into being more than just a supplier to our customers. Vetaphone is the knowledge partner that supplies the knowhow, technology and personal support to improve our customers' business.
In return for our customers' trust, we must always be able to supply products and services that not only fulfil but surpass their expectations. Vetaphone equipment is always designed for maximum efficiency, ease of use, and easy maintenance.
In order to do so, Vetaphone works actively with quality; it is integrated in all our processes and is characterised by the constant pursuit of efficient workflow. Simplicity, continuous improvements on all levels and systematic exchange of experience is fundamental to Vetaphone's dedication to quality and our pursuit of consistently delivering quality products that meet customers' needs, as well as the applicable statutory and regulatory requirements.
Foundation for Vetaphone's work with quality
According to ISO9001:2015, CE and UL criteria
We understand our customers' needs
We work with continuous quality improvements internally and externally
We ensure a consistent level of quality in deliveries
We build and maintain a partnership with our suppliers to ensure the right quality
Our employees work actively with quality and they understand the importance thereof
Our employees are our most important resource in our effort to deliver the right quality
VIEW ISO 9001:2015 CERTIFICATE