Web Cleaner
As a company that prides itself on ensuring the surface of the substrate is optimally prepared with Corona treatment for printing, coating, and laminating, it will come as no surprise that we also offers web cleaning technology to further enhance the performance of narrow web presses.
The Vetaphone Web Cleaner is available as a single- or double-sided unit in four web widths from 350mm to 570mm (13.8" to 22.4") and has a maximum operational speed of 250m/min (820ft/min). The design of the unit makes for easy use and simple maintenance, with good access for web threading and cleaning of the elastomer rolls.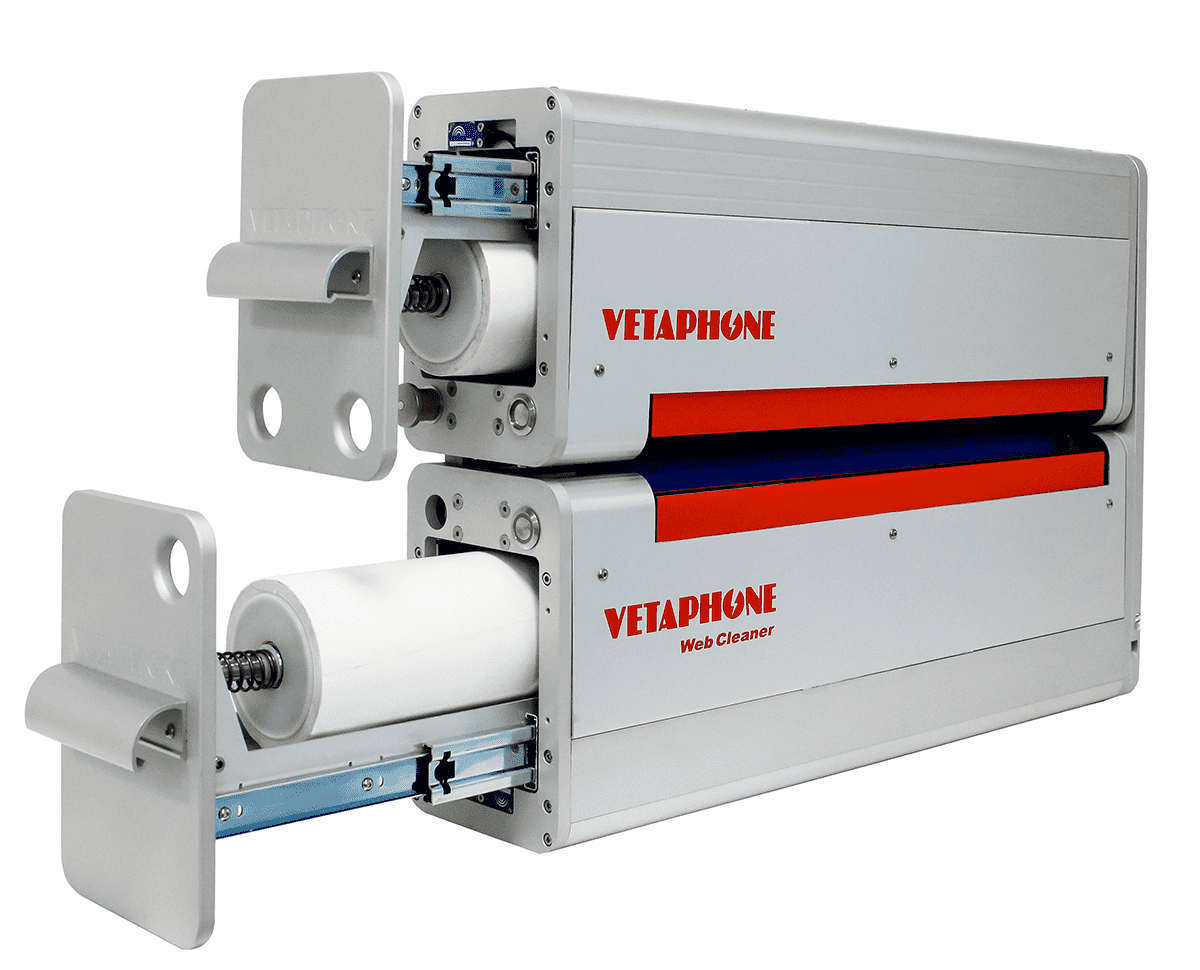 Download Datasheet
The Web Cleaner can be mounted in various locations to suit individual press configuration or web orientation and can be linked to Vetaphone's iCorona Generator to avoid the need for an additional operating system. This adds production efficiency and reduces operator stress by placing all controls on one console.
The console displays all the maintenance requirements, provides fault diagnosis, and acts as an instruction manual. The screen prompts the operator to change the paper or clean the rolls when necessary, and the unit is completely tool-free in operation.
Features
Easy service & maintenance
Easy access to all wear parts ensures simple service and maintenance that enhances your productivity
Integration with iCorona Generator
Integration with our iCorona generators offers intelligent control and eliminates the need for any additional systems
Versatility
Our web cleaner can be fitted to almost any printing press in the market
Guaranteed Support
Whenever the need for support arises our qualified and experienced technicians are never far away from you