With a central Parts Centre in Kolding, Denmark and strategic spare part locations around the world, we can deliver most parts with short notice wherever your business is located.
Contact our Spare Parts Centre to order spare parts for you existing Vetaphone product by filling out the order form or calling us.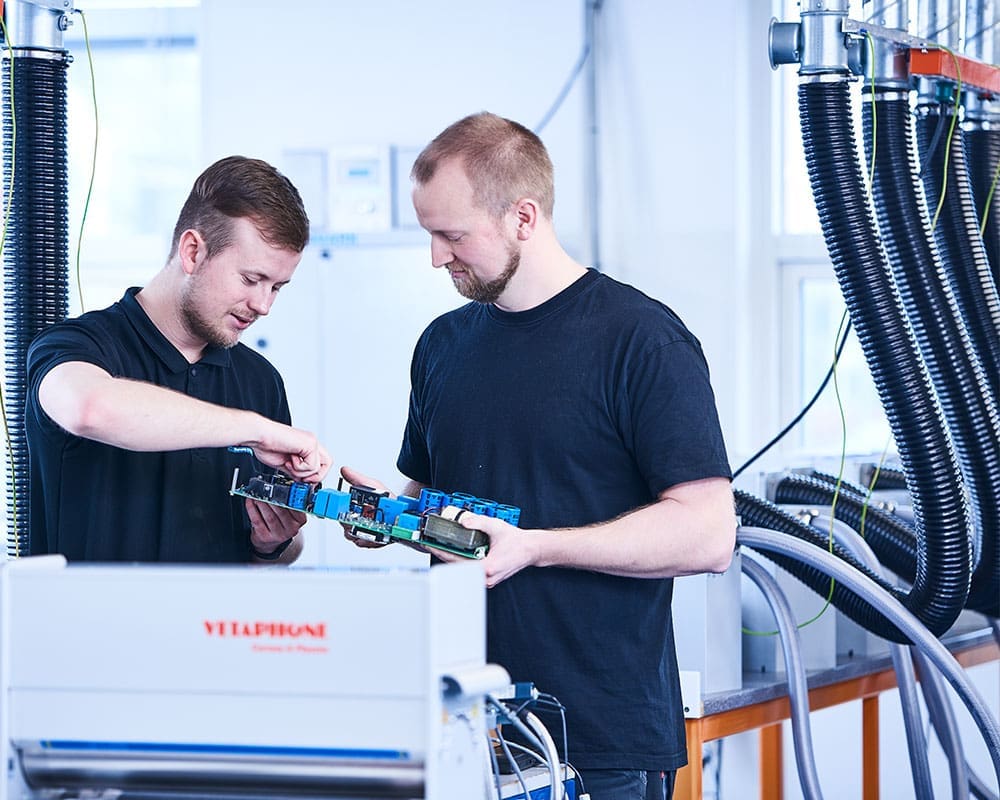 SPARE PARTS
When ordering spare parts please provide the serial no. of your Vetaphone system and preferable the index number and photo of the part, you wish to order.
You can locate the serial number inside the generator door or at the front of your Vetaphone corona treater station. The index number of the part can be found in the documentation that you received with your Vetaphone system.
RETURN MERCHANDISE AUTHORIZATION
In order for you to return your merchandise to Vetaphone you will need a 'Return Merchandise Authorization' (RMA) number. Please fill out the form below and we will contact you with your personal RMA number.
Merchandise received at Vetaphone without an RMA number attached will be rejected upon arrival.