Generators
The iCorona generator is at the heart of all our surface treatment technology.
This extensive range of fully computerised power sources offers a wide regulation band that combines high efficiency with minimal energy loss.
Controlled power is essential in surface treatment, so our generators' ability to proportion the output power from 1 – 200kW related to line speed in a smooth and uniform manner removes the risk of pinholes in the substrate. Power regulation uses the ultra-fast Pulse Width Modulation (PWM) technique
iCorona generators are designed and manufactured to cope with the hardest of working conditions under 24/7 operation. They are self-diagnosing with both internal and external functions being monitored continuously.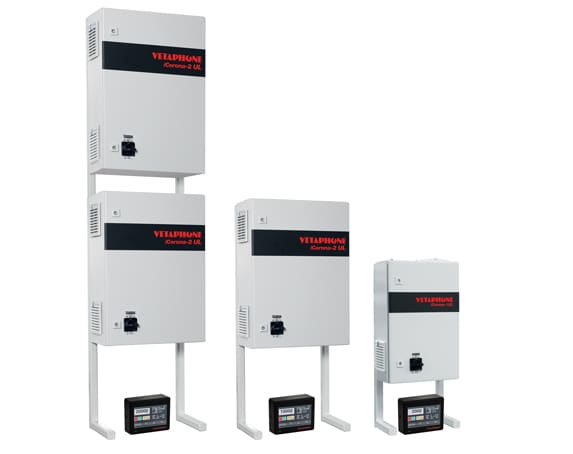 Download Datasheet
Easy to use via the iCC7 multi-lingual and removable operator panel that allows remote control from the central line console, and easy to maintain from the front of the unit, all the electronics in an iCorona generator are modular for fast exchange and reduced downtime.
Unique to Vetaphone iCorona is the ability of the generator to switch between read-out modes that display either power output in kW, or energy delivered in Watt x min/ft². It is all part of our precision engineering.
Features
Touch Control Panel
The user-friendly iCC7 touch control panel provides a graphic overview of the entire Corona system, and allows for control of two generators per panel
Modular Build
Built with a unique resonant feedback system, iCorona generators automatically match the electrical power to the material, ensuring optimal surface treatment and efficiency
Interface
Fieldbus communication interfaces ensure easy integration into the complete process control
Guaranteed Support
Whenever the need for support arises our qualified and experienced technicians are never far away from you